N&S Flooring came to Morleys with a requirement to change the stair nosings within three blocks of residential flats on Silcox Road in Bristol.
The trio of 11 storey high blocks are owned and managed by Bristol City Council. Morleys were advised by N&S Flooring that replacement stair nosings had been requested for the fire escape staircases.
Stair nosings had previously been fitted, but had been in situe for a number of years and were being replaced to refresh the visibility of the step edge, and revitalise the anti-slip performance of the stair nosings.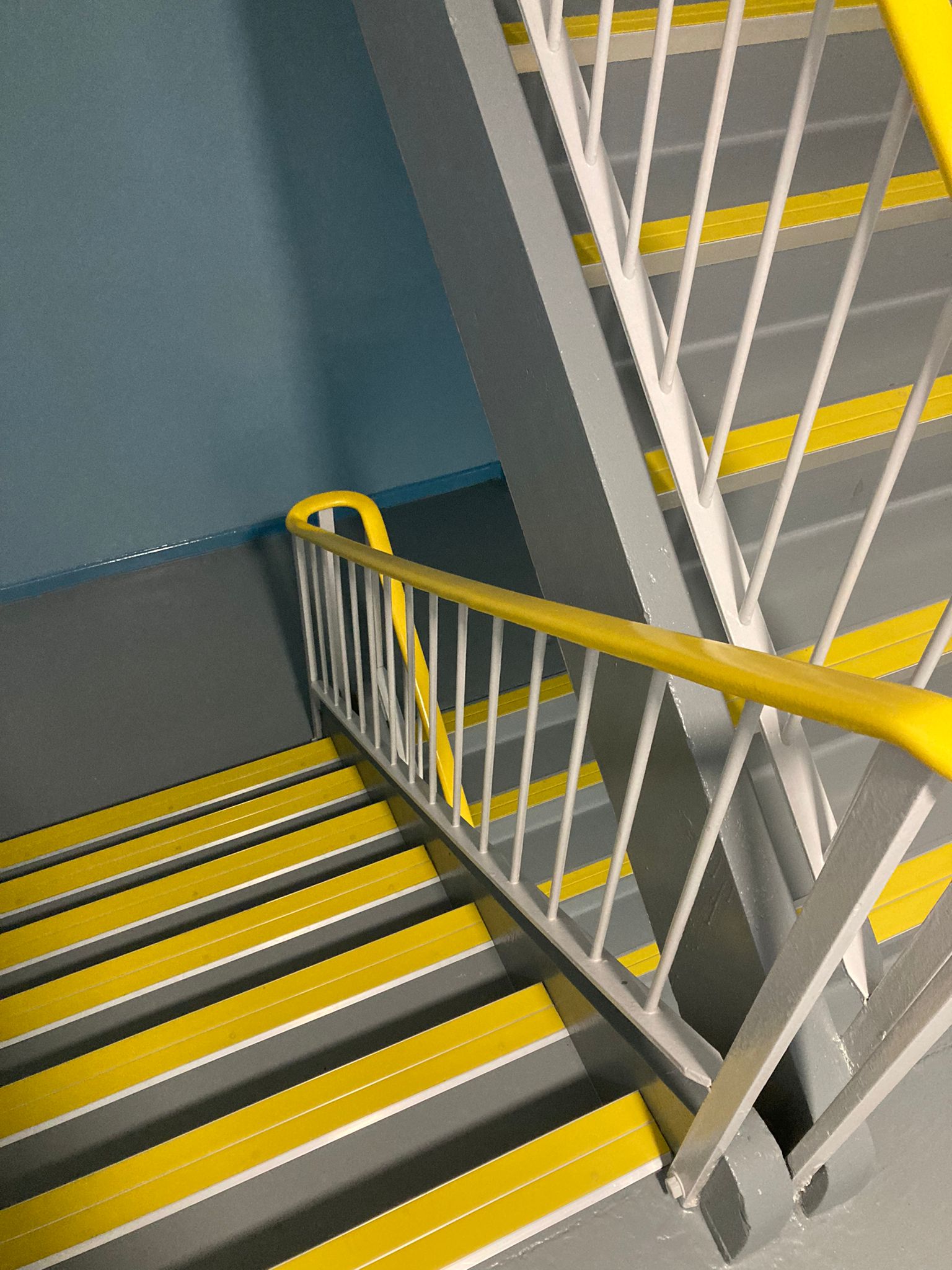 This project started by utilising Morleys' fast, free measuring service. Our surveyor visited site and measured all 33 storeys, accumulating a total of 420 steps. All steps were measured to the millimetre, ensuring they were the perfect size and ready to be fitted immediately upon delivery. Technical advice was offered on the best profile, fitting solutions and insert colours to take the pressure off the contractor.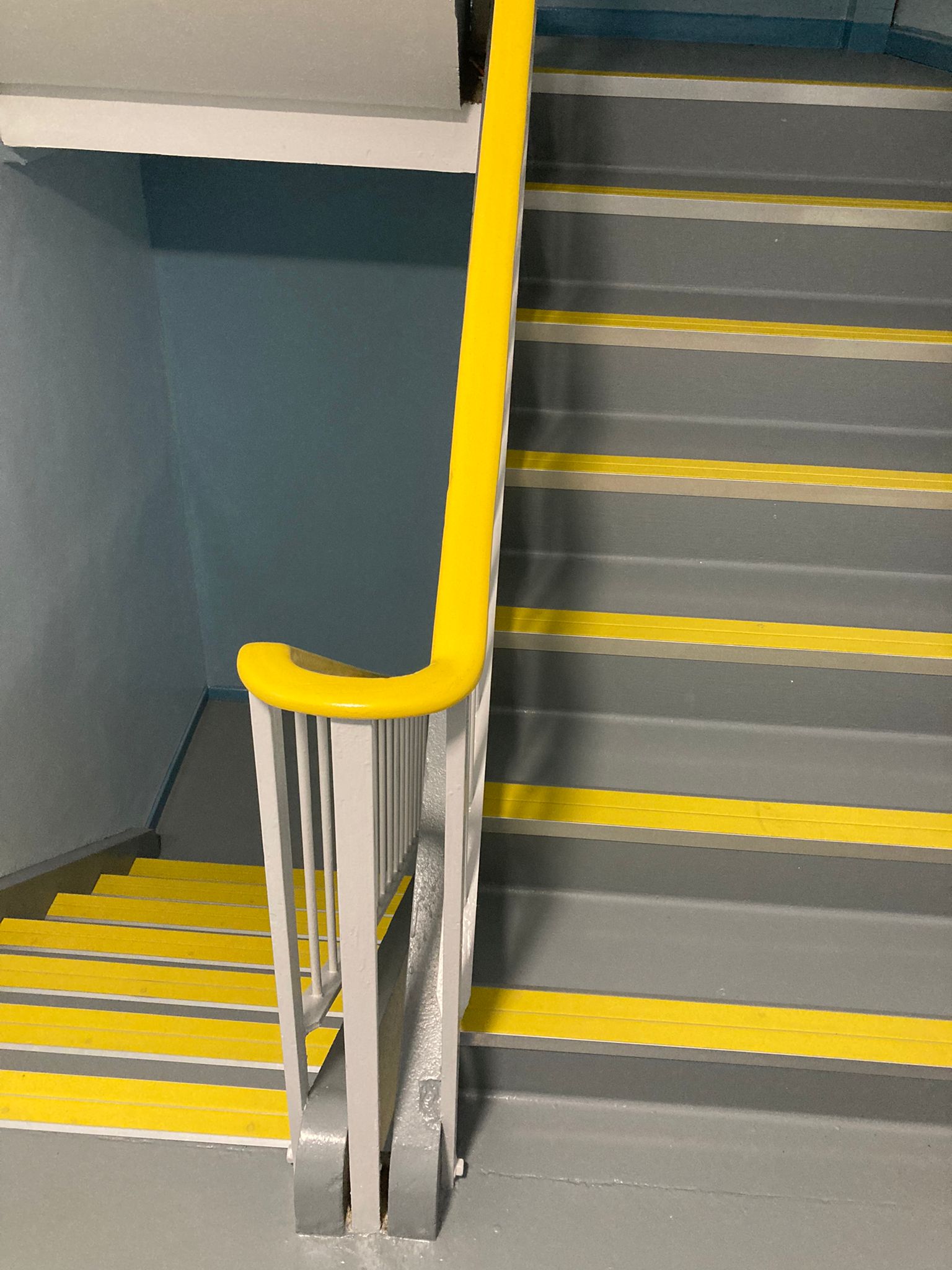 SN26 is a double channel profile with a ramped back, the additional channel allows for drilling further back on the tread of the step which can help to extend the lifespan of the step and reduce the need to repair the step before fitting.
Using a double channel is a great solution for areas of heavy footfall as it protects more of the step and increases the surface area of the coloured insert, promoting greater visibility.
Yellow insert (LRV 55.35) provides a good contrast from the grey flooring.Morleys always advise 30 points of difference in line with advice given in Building Regulations Documents K&M.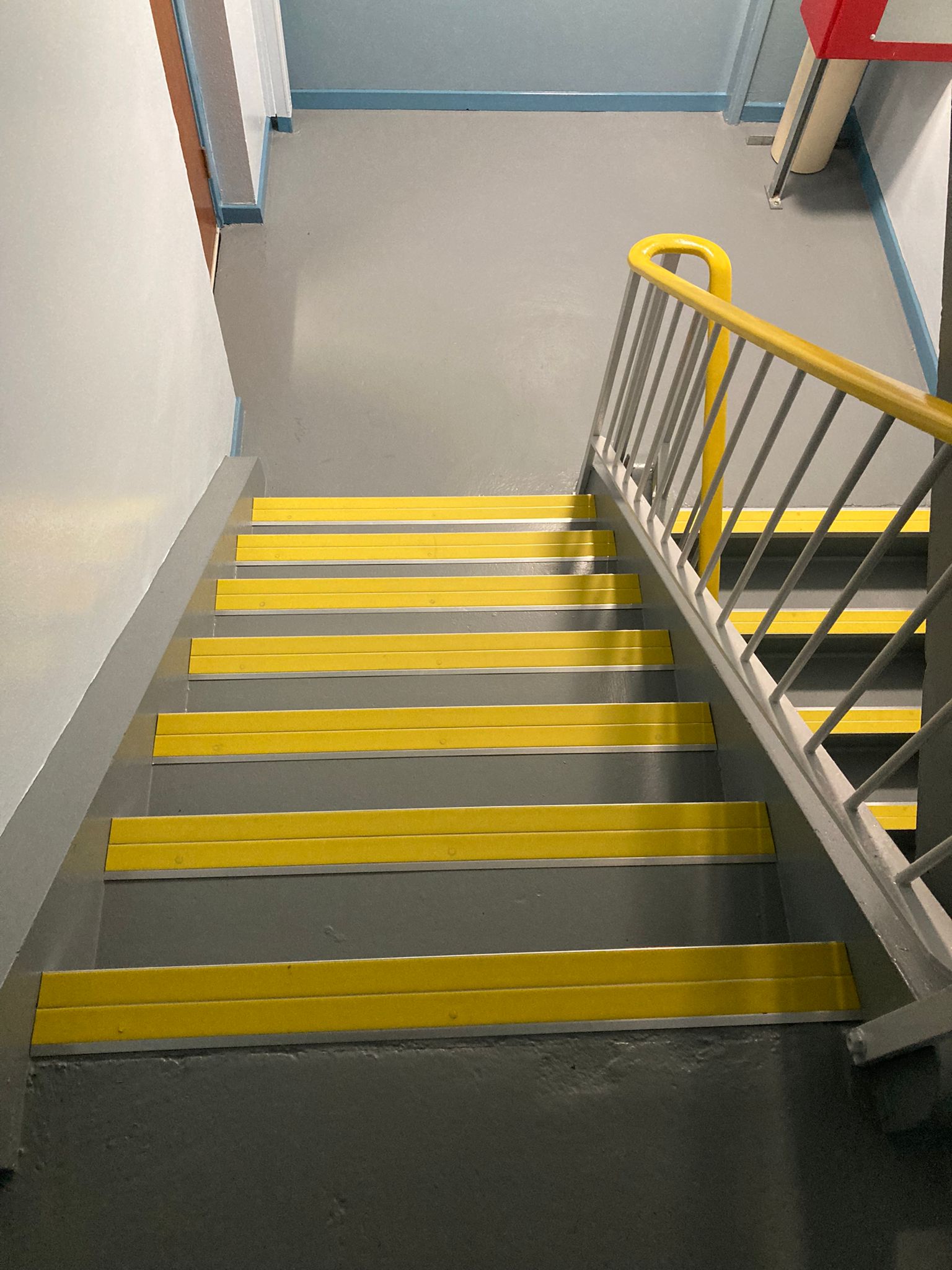 N&S Flooring mechanically fixed the stair nosings, which were drilled in the rear channel, using the screws and plugs provided. The screw holes were covered using pips. It is also possible to order the coloured insert separately, to remove the need for pips.