Abbotts Contracts came to Morleys with a requirement for external stair nosings on an outdoor staircase of over 130 steps, servicing a block of flats they were working on.
The remit for this project was to provide a stair nosing with a high level of durability that could withstand extreme fluctuations in temperature and varying weather conditions, as well as providing suitable slip resistance in said environment. The staircase faces consistent traffic as it is the main access route to residential flats.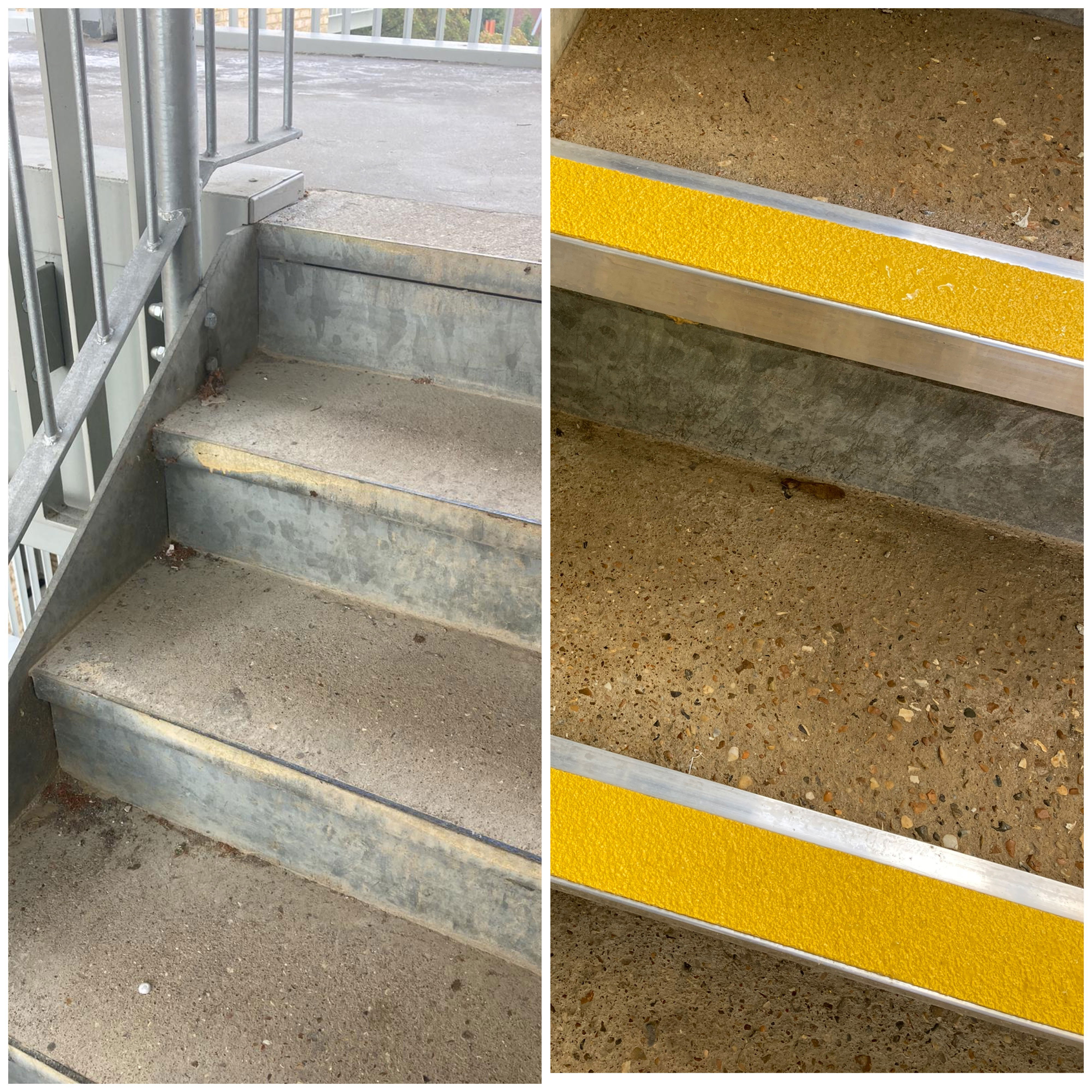 The partially enclosed staircase meant that a highly visible colour would be recommended to ensure the step edges are more easily identifiable.

This project started by utilising Morleys' fast, free measuring service. Our surveyor visited site and measured over 130 steps to the millimetre, ensuring they were the perfect size and ready to be fitted immediately upon delivery. We offered technical advice on the best profile, fitting solutions and insert colours to take the pressure off the contractor. Once confirmed, the nosings were delivered ahead of the original lead time to help avoid any pesky deadlines.

The Exterior Range Brimstone Insert is a GRP insert which has fantastic slip resistance in both wet and dry environments and is fixed using a heavy-duty tape that boasts exceptional performance in high and low temperature extremes. With an LRV rating of 54.24 the Brimstone Insert Colour really pops with colour when contrasted against the concrete steps, which met the needs of the customer who wanted increased visibility on every step.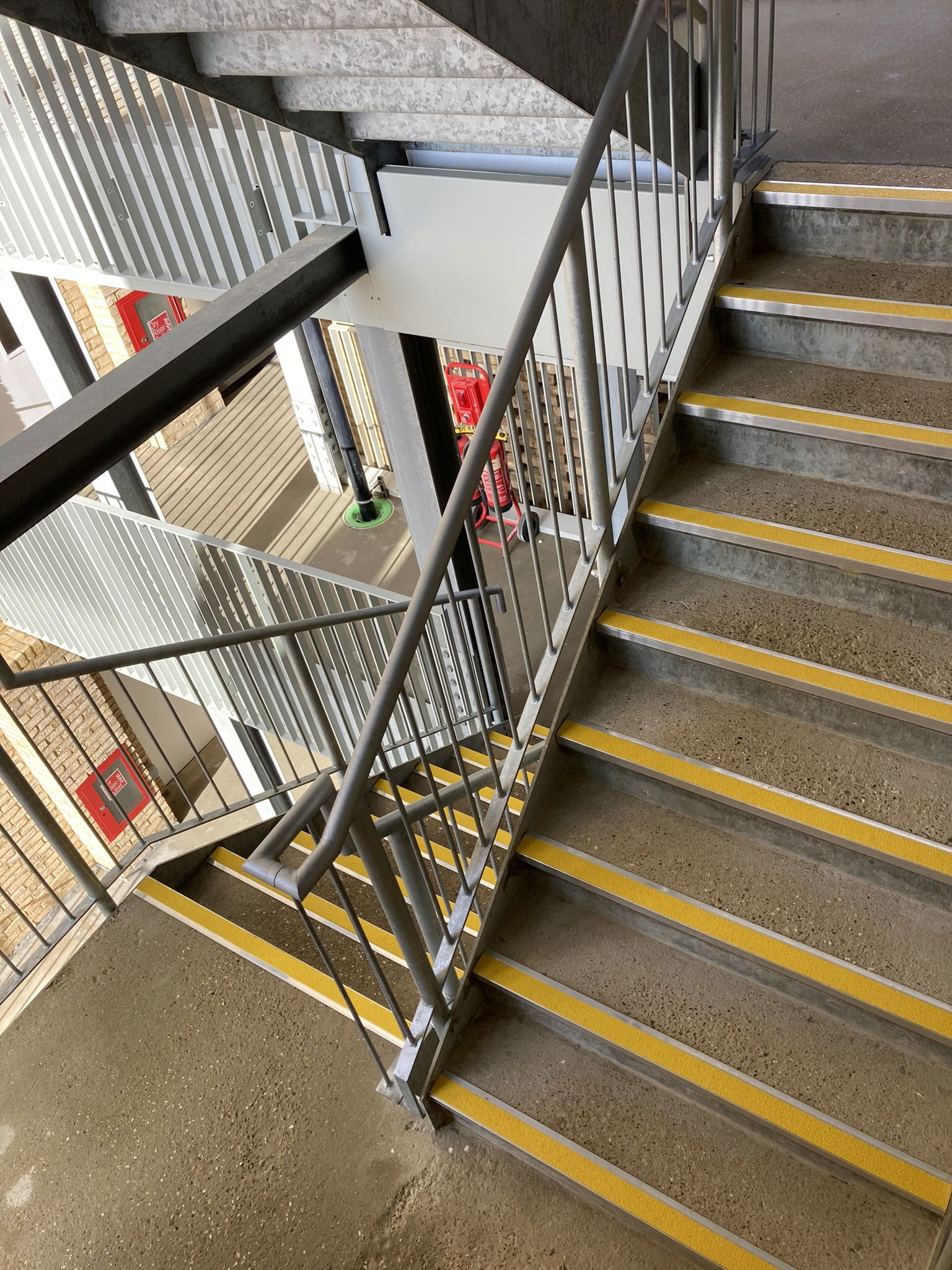 The SN9 profile was selected due to the ramped back, which allows the nosing to feather down onto the concrete steps. The steps were in good condition so there wasn't the necessity for a double channel, and the single channel was more than sufficient. Abbotts fitted the nosings using a two-part epoxy that was also being used on another non-flooring related area of this project. If it was required, these could have been bonded to the steps using our A17 fast-setting adhesive.